HOPIN Courier, HOPIN Kids and HOPIN Store are services that we provide to you in the latest update of our HOPIN application. You can order an express online delivery service directly in the app for greater convenience of sending shipments. We also provide an innovated e-shop with groceries and a drugstore with delivery within 2 hours. Furthermore, we provide a completely new service for parents, we will ensure reliable transport of your children. New features are gradually being released as part of the latest update and are available in Bratislava and its surroundings. We want to assure you that during this challenging time we keep up with all the strict hygienic rules. Keeping up with the hygienic regulations, and the protection of our health is in everybody's interest to us all. You can find more information about HOPIN Store, Courier and Kids bellow.
Ak si chcete prečítať blog v slovenskom jazyku, kliknite sem.
Convenient purchase of groceries on HOPINSTORE.sk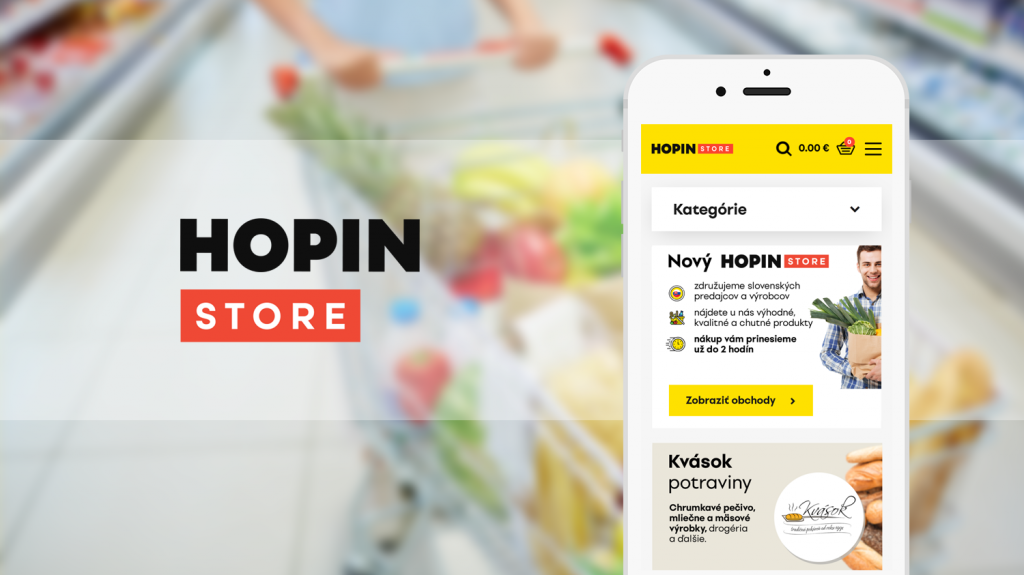 We have created a new e-shop for you – HOPIN STORE. You will find there several different sellers with the possibility of ordering food, cosmetics and other types of goods, which we will deliver within 2 hours to your door. #Stayathome and order your purchase through hopinstore.sk
Why should you try shopping through HOPIN STORE?
– express delivery of goods
– diverse range of fresh foods
– we cooperate with several Slovak operations and manufacturers
– wide network of food establishments and a large fleet of vehicles
– we deliver within Bratislava and to the outskirts

You can choose from a variety of pastries, vegetables, fruits, sausages, dairy products, sweets, many other tasty foods and even cosmetics. You can conveniently pay for the purchase by card through a secure payment gateway. You can find everything important directly on the e-shop website hopinstore.sk
Easy delivery of the shipment via HOPIN COURIER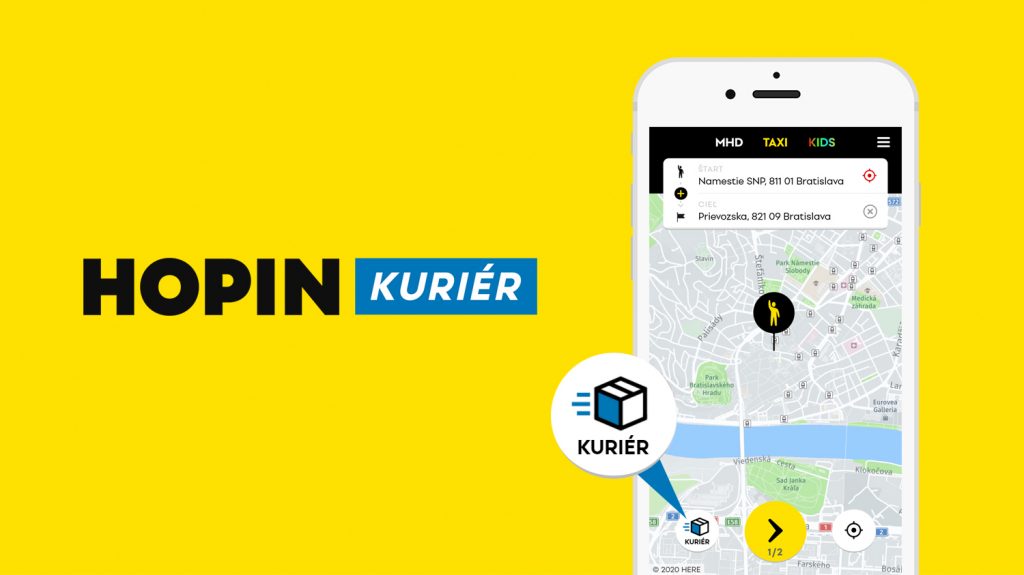 We have set up a HOPIN COURIER delivery service for you. If you want to send a package, documents, food or other types of shipment quickly and reliably, just open our HOPIN app. Click on the courier icon, enter the pick-up and delivery address of the package and we will take care of the rest.
Why should you try HOPIN COURIER service?
– online service that is available 24/7
– express shipments or at a specific time
– after entering the addresses, you will know the price for delivery in advance
– if necessary, it is possible to communicate with the driver via the application or the phone
It is possible to pay cashless by credit card via the application or in cash when handing over the shipment for transport. We deliver anything – to the capacity of the car. We offer the HOPIN COURIER service through the application for regular and corporate customers and even for e-shops.
Safe and reliable transport with HOPIN KIDS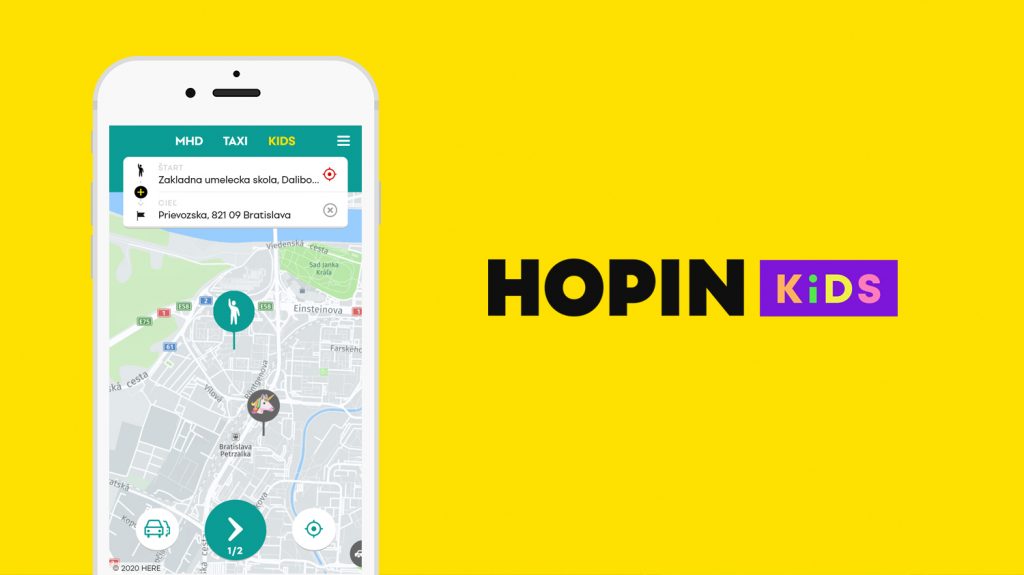 We provide a safe alternative for transporting schoolchildren and students in Bratislava and its surroundings. If you are in a hurry or just looking for a new way for your children to travel to school, to activities after school or training, we will be happy to help you. From now on, parents can use the comfortable transport by special taxis within the HOPIN KIDS service. Thanks to the new function, you can monitor the movement of the vehicle in which the child is in real time. The HOPIN KIDS service was created as a new profile alongside the TAXI and public transport.
Advantages of HOPIN KIDS
– safe and reliable transport of children to school or training
– you have constant control over the position of the vehicle
– you can communicate with the driver via the application or the phone
– you will receive a message about the child's arrival in the vehicle, after the successful completion of the order and the child's arrival at the destination
– first-class drivers drive within the HOPIN KIDS service, they have the best ratings for a long time, quality and safe cars and safety equipment in the vehicle (seat with isofix)
HOPIN KIDS vehicles are specially marked and the service can be used only by customers with a created profile and a registered payment card or with business account.
To use these services corretly it is necessary to update the application to the latest version.
Zdieľať na facebooku