Choose from two system solutions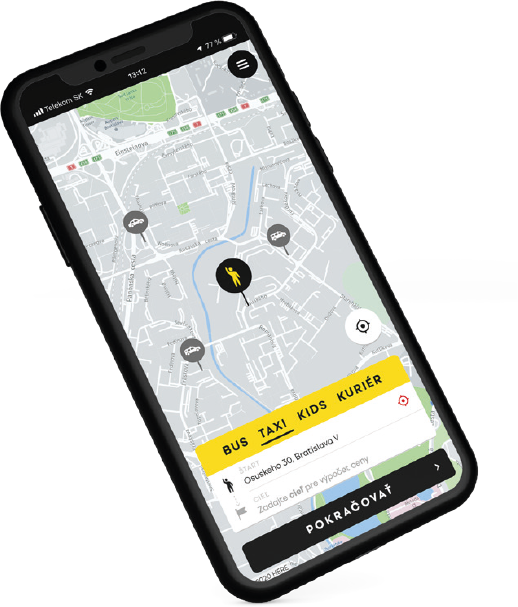 1) HOPIN app
• customers order a taxi through the app
• the driver receives orders directly into the profile
• no dispatching is required
• an administrative system is available
• cash and card payment are possible
2) HOPIN dispatch
• HOPIN dispatching replaces existing dispatching systems
• Order management software
• possible to order via the app and by phone
• the dispatcher has the option to create an order
• there is a map with the current location of taxis
• there are statistics on rides and number of orders
• connection to the control panel
What does the app look like?
TAXI profile for customers
The customer uses a simple and intuitive app for ordering taxis. He can pay in cash or by card, or use company rides
TAXI profile for drivers
The same app, but in a special mode for drivers, works to receive orders.
Additional services: COURIER
Customers can take advantage of sending shipments via courier profile. You will make full use of the capacity of the drivers.
Additional services: BUS
In the bus profile, passengers can view the current location of public transport, charts and can even buy tickets.
HOPIN features
In the app you can set the type of vehicle and customers communicate with drivers via internal messenger.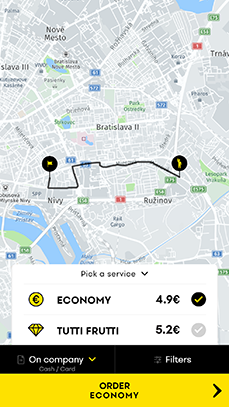 HOPIN features
You get feedback from customers through ride ratings, and passengers can contact customer support via the app.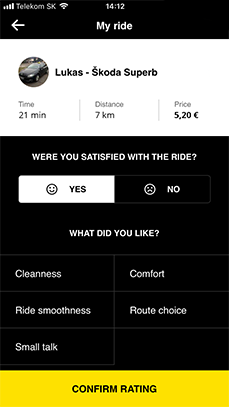 About HOPIN app
The first customer drove in
2012
Number of app downloads
700.000+
Number of customers per month
120.000+
Number of ratings from customers
700.000+
Number of kilometers traveled with customers
35 mil.
We have been driving companies since
2016
HOPIN app was created as the first and most popular taxi app in Slovakia. Now we are working in EU and Ukraine.
Today is thanks to us mobility in the city easier. Through HOPIN you order a convenient taxi, a comfortable limousine, special taxi for children, express courier, but you can also buy a bus ticket or see current timetable.
Cooperation model
The starting point for concluding the contract is the following three conditions:
• Monthly fee •
For renting and managing applications.
• Profit share •
Agreed percentages of realized orders.
• Entry fee •
One-time fee for application / system preparation.
The specific conditions and model of cooperation depend on the mutual negotiations of both parties.
Application form
If you are interested in cooperating with us,
fill in the application form.