For corporate and regular clients
Online courier via HOPIN app
If you want to use HOPIN Courier quickly and easily, open our HOPIN app and order your delivery online. You will know the price for delivery in advance, after entering the addresses. The service is available for both corporate and non-corporate clients, just use the HOPIN app.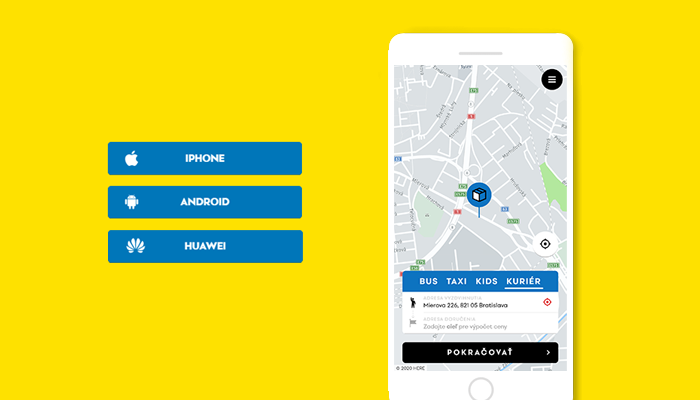 Online web application HOPIN Courier for corporate clients
Once registered, you can use the delivery service via the web app. Fast and reliable solution for e-shops and companies. Fill out a simple form with detailed order information and we'll take care of the rest. We are preparing for the possibility of automation.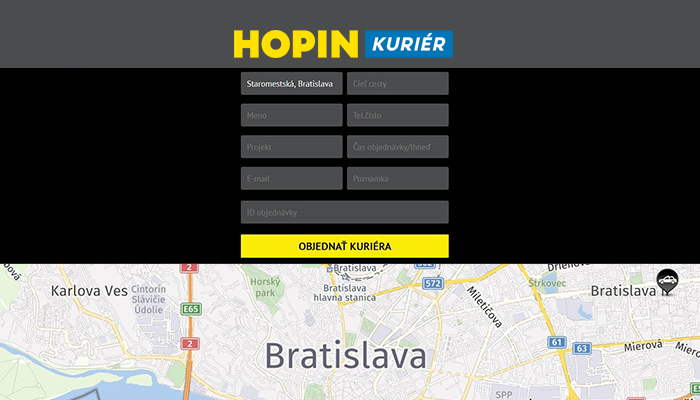 Price list for courier service for regular clients
Price list for courier service for corporate clients
In case of regular use of courier services we offer
fixed prices from € 4.50 per delivery.
We offer express delivery and delivery in time blocks in Bratislava
and the next day delivery all over Slovakia.
Now we offer the EVENING COURIER service.
If you are interested in cooperation, please contact
our sales representative via the form below.
We also offer the possibility of automation and linking the system with e-shops.
Delivery zones
We currently deliver to the following zones
within and outside Bratislava.
Do you want to use the HOPIN Courier service in another town?
Contact us via the contact form below.
Contact us
If you are interested in using the HOPIN Courier service for your e-shop or company, or if you have any questions or suggestions, please contact us.
Ján Pavlačič – Specialist for Business Clients