Top reasons
why join us
Taxi
Receive orders in HOPIN app
More than 50,000 customers monthly
Work only when you want
Pay only when you drive
See customer`s location on map
Chat directly with customer via in-app messenger
What we require
from drivers
1.
Taxi licence with register car
We only work with professional drivers who meet all the legal requirements for the passenger transport – taxis.
2.
Freelancer or other business entity
The drivers are not our employees. We operate on Cooperation Agreements. We cooperate only with a freelancer or other business entity.
3.
Phone or tablet with internet
HOPIN TAXI app works on smartphone or tablet and needs constant access to the internet. We recommend Android devices.
4.
Pride in providing quality service
We ask customer for review after each ride. Happier customers mean more orders for you. Drive can give reviews to customers as well.
5.
Registration form
Click on "join HOPIN " and fill out the registration form. We will contact you.
This is
driver app
You can accept or reject any order
For every order received, you see a pick-up address and the customer (new, loyal, corporate). It is up to you to accept or reject the order.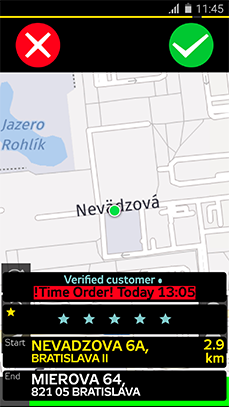 Check the credit balance
You prepay the credit. Monthly fee and order commission is charged from the credit. If credit is below 0, you cannot accept orders. Check the credit balance in app anytime.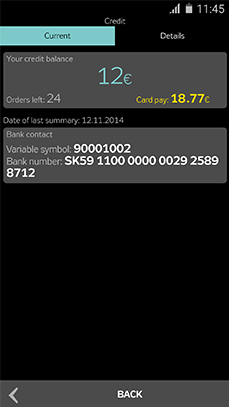 Accept cash or credit card
If the customer chooses to pay by credit card, you enter the sum from taximeter in the app. We charge the customer`s credit cards for you.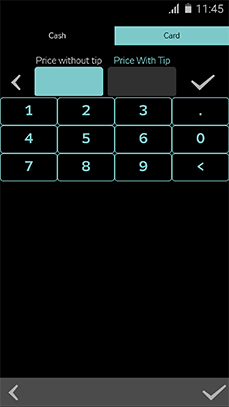 Chat with the customer
After accepting the order, you can chat with the customer via in-app messenger. You can specify the pick-up address or let him know you have arrived.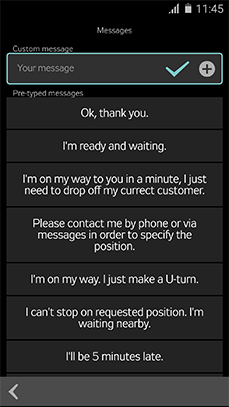 See the customer on the map
It is easy to navigate right to the customer as you see his GPS location on the map. This way you always find your way to him.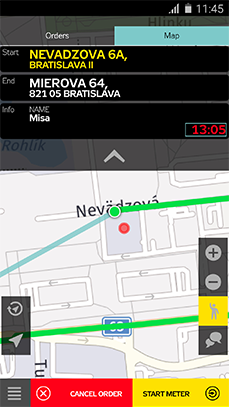 Find all orders in History
All received, even rejected, orders can be found in Menu> Order history. No need to keep a record elsewhere.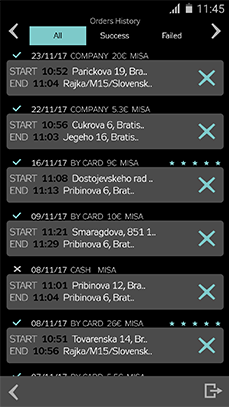 I want to drive
with HOPIN
Contact
If you have any questions or suggestions, please contact us.
If you want to join us, please click on "I WANT TO JOIN HOPIN" button.